Memory Wall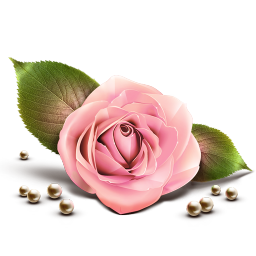 Share your special Rose stories with us. We will try to share all of the wonderful stories, cards and prayers that have been shared with us. Email them to us at RoseARuschFoundation@gmail.com
Wall of Hearts for Rose
Family and Friends remembered Rose's anniversary by celebrating her life. The Rusch family joined the students at St. James Elementary School for a special mass on Friday, March 23rd. We released pink and white balloons at the rose garden in front of the school to honor Rose. Teachers decorated the foyer of the school with an angel, roses, pom poms and a picture of Rose. Friends read letters and poems during prayers each morning remembering their friend Rose.
Friends, family, students and teachers decorated the windows in Red Bank with paper hearts in honor of Rose. So many wonderful tributes. Rose will never be forgotten and is in the hearts of many. Here are a few of the wonderful tributes sent to the Rusch Family.

We thank you for keeping Rose in your hearts and for all of your prayers and support.
Love,
The Rusch Family
Thank you for being such a special girl. Love, Aunt Ginny
"Rose, give baby Jesus a hug for me"
"We love and miss you Rosie" Love Annie
Dear Rose, I really miss you. Thanks for being such a great friend. Wish you were here...
"I love you Rose" Sarah M
"Praying for you! God Bless..Kelsey P
"Keep shining on us Rosie"
"Miss you everyday Rose"
"Your cheering spirit lives on" I love and miss you. Siobhan
RIP Rose. We love you. Chris
"Miss my little sis" Love, Matt
"Keep cheering Rose!!"
"Miss you" Danielle S
"Love you Rose" Brianne
"Thinking of you Rosie!!
"Always in or minds and hearts" RBC
"Love and miss you Rose" RBC Cheer
"God Bless friends and family of Rose Rusch" Michael
"You were so kind and I loved playing with you. I'm sorry you are no longer here."
"You will always be remembered"